Discover Georgia in Flavor: "Grilled Eggplant with Adjika"
Georgian cuisine is an art form expressed through its dishes. It possesses a unique taste and aroma capable of transporting you to the heart of the Caucasus. At "Kinza Gastrohouse" we take pride in offering you the unique flavors of Georgia, and one of our true masterpieces is "Grilled Eggplant with Adjika."
Magic in Every Bite:
Juicy eggplants, gently grilled, and fiery adjika made in-house form the basis of this dish. Add our secret spices to the mix, and you'll experience a taste that you won't easily forget.
Enjoy "Grilled Eggplant with Adjika" to the Fullest:
This dish is perfect for any occasion, whether it's a romantic dinner, a family gathering, or a meet-up with friends. It pairs wonderfully with our excellent selection of Georgian wines. Optionally, you can also pair it with other classic Georgian appetizers to diversify your evening.
Book a table at "Kinza Gastrohouse" and Immerse Yourself in the Georgian Atmosphere:
At our restaurant "Kinza Gastrohouse" we invite you on a truly delicious journey. Book a table and explore the richness of Georgian cuisine while savoring "Grilled Eggplant with Adjika" and many other dishes that we prepare with love and passion. "Kinza Gastrohouse" is your path to an unforgettable gastronomic experience.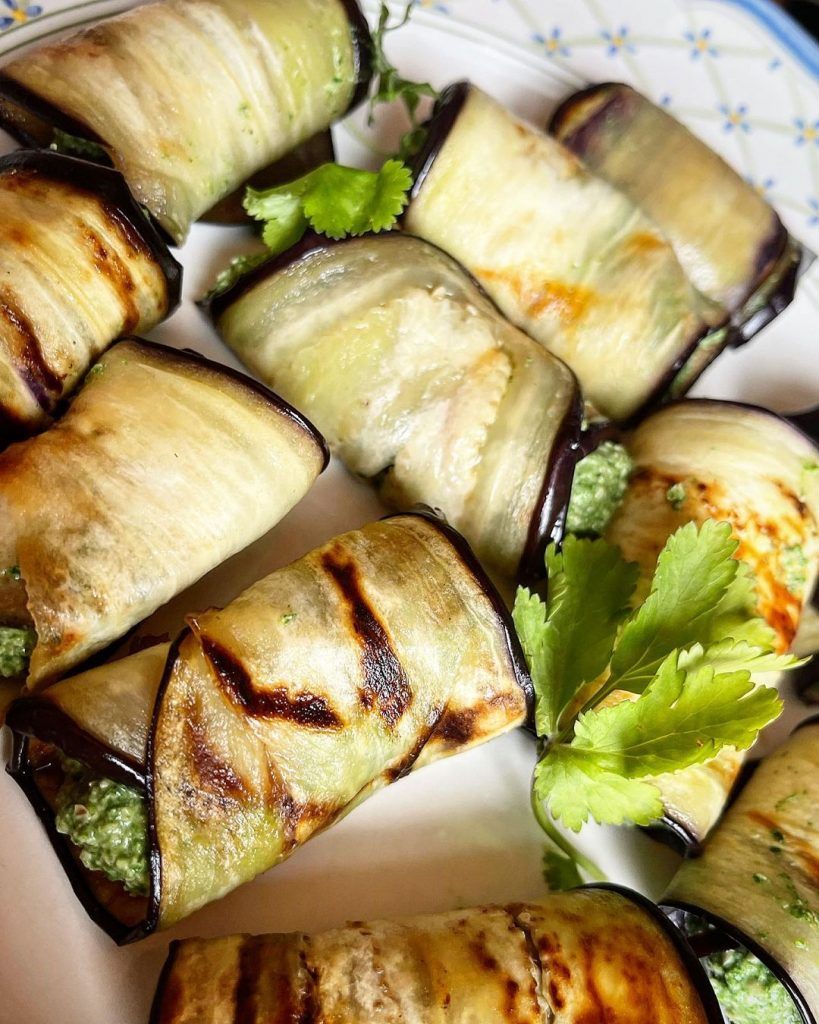 Why "Grilled Eggplant with Adjika" is a Must-Try:
1. Unique Flavor Combination: This dish impresses with its unique combination of tender eggplants and adjika, giving them a distinctive spicy kick. Softness meets spiciness, creating an unforgettable impression.
2. Traditions in Every Bite: We take pride in adhering to the best traditions of Georgian cuisine. We follow ancient recipes, so every guest can enjoy the real taste of Georgia.
3. Premium-Grade Ingredients: We pay special attention to ingredient selection. Our eggplants are always fresh and juicy, and the adjika is prepared from select spices. Each bite of eggplant gently embraces you with the traditional Georgian flavor.
4. Cozy and Hospitable Atmosphere: At "Kinza Gastrohouse" we strive to create a warm and friendly environment. Our staff is ready to treat you to the best Georgian dishes and provide you with attentive service.
Join us and immerse yourself in the Georgian atmosphere with us!